Regenerating skin care
Soothing care for the body and soul.
Sometimes soothing care is what you need. For example, when caring for mature skin. The valuable oils, regenerating stimuli and refined scents pamper your hands, body and soul. Mindfulness is a key ingredient.
No results were found for the filter!
Quick View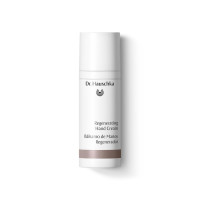 Regenerating Hand Cream
for demanding, mature skin
leaves the hands smooth
activates moisture
protects against harsh weather
Quick View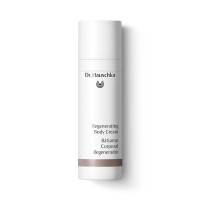 Regenerating Body Cream
for demanding, mature skin
helps firm the skin
fortifies and smoothes
has a warm fragrance
For demanding skin
Mature skin knows what it needs: elasticity, moisture activation, protection against environmental influences and support during its natural regeneration. Dr. Hauschka's regenerating skin care range offers the skin precisely that. It not only includes facial care products, but also a hand cream and a body cream – with enticing scents and the ability to leave your skin feeling silky-smooth. Allow yourself to be a little demanding. After all, your skin certainly is.
For untiring hands
Your hands not only work hard every day, but are also exposed to sunlight, fluctuating temperatures and frequent washing. As such, they can show early signs of skin ageing and be particularly receptive to high-quality care. Dr. Hauschka Regenerating Hand Cream contains not only rich oils and waxes that offer intensive skin care and protection plus support the skin's firmness and elasticity, but also aqueous extracts that provide invigorating and moisture-activating stimuli. Studies have confirmed the formulation's effectiveness, demonstrating both moisture replenishment and good protection of the skin's barrier.
For a body that feels great
Dr. Hauschka Regenerating Body Cream leaves the skin feeling toned and firmed. Our composition with candelilla wax, jojoba and almond oil, and extracts of red clover, field horsetail and other medicinal plants supports the elasticity of mature skin and preserves and regulates moisture. The rich body cream absorbs quickly and leaves behind a scent of rose and orange with undertones of vanilla and a rich woodiness.
From facial care to body care
The Dr. Hauschka regenerating skin care range includes a very special product for the neck and décolleté, i.e. the area of transition to the face: Regenerating Neck and Décolleté Cream. This offers intensive skin care and attention to part of the body that is exposed to the sun and the elements, just like the face, helping your skin replenish moisture and reducing wrinkles.