Lip liner
For lip perfection.
Lip liners allow you to define or optimize the contours of your lips while helping your lip make-up last longer - and at Dr. Hauschka, this is all done with certfified natural ingredients.
Show more
No results were found for the filter!
Quick View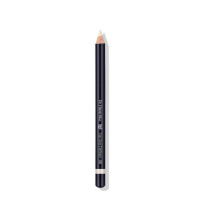 Lip Line Definer
glides on smoothly
prevents lipstick from bleeding
nurtures and fixes
transparent
Quick View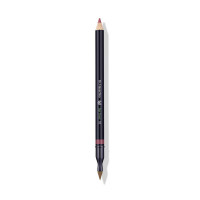 Lip Liner
outlines contours with precision
transitions can be blended with the brush
nurtures the delicate skin of and around the lips
available in five colors
One liner, two tools.
A real two-in-one: Dr. Hauschka Lip Liner has two ends for different purposes. The colored pencil tip glides smoothly along the outer edge of your lips to precisely trace their contours, while the brush end blends the transition between liner and Lipstick.
Our Lip Liner and Lip Line Definer: one is always the right choice.
To make sure you can always find the right liner, our classic Lip Liner comes in several colors that are easy to match with Lipstick. Our transparent Lip Line Definer can be used on lips of any color. Whether you choose colored or transparent, your liner creates a protective border around your lips and prevents your Lipstick or Lip gloss from bleeding or smudging.
Dr. Hauschka Lip Liner and Lipstick: the perfect match.
You will always find the perfect Dr. Hauschka Lip Liner for use with your Dr. Hauschka Lipstick, as we have matched the base tones. Our Lip Liner 02 red heart, for example, goes well with red lipsticks, while lipsticks with pink tones are best paired with Lip Liner 01 tulipwood. If you are wearing Dr. Hauschka Sheer Lipstick or Lip Gloss, we recommend our colorless Lip Line Definer.
What else can your Dr. Hauschka Lip Liner do?
Applying your Dr. Hauschka Lip Liner to the entire lip increases the durability and intensity of your Lipstick. You can even use your Lip Liner in place of lipstick for particularly long-lasting, matte lip color.