Lipstick
Greet the world with a kiss.
Applying a little Lipstick can completely change the way you greet the day. At Dr. Hauschka, our lipsticks also take care of the delicate skin of your lips – without sacrificing on color.
Show more
No results were found for the filter!
Quick View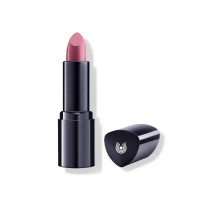 Lipstick
provides intense color and a soft sheen
nurtures the lips
contains mineral pigments
available in 18 colors
Quick View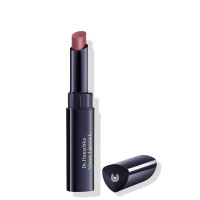 Sheer Lipstick
a light, creamy lipstick
contains shimmering mineral pigments
can be applied without a mirror
available in six colors
A bright red? A subtle nude? Or maybe something in between?
Dr. Hauschka Lipstick is available in a variety of colors. You will find pinks and reds, earthy and berry tones, as well as classic nude shades. All colors blend with the natural luminosity of your lips. What's more, they can be combined with other lip products in our range of natural cosmetics to create a look that is truly yours.
Creamy and light or intense? Take your pick with Dr. Hauschka.
Our classic Lipstick provides intense color with a soft sheen, while our Sheer Lipstick has a light, creamy texture that shimmers in a range of subtle shades. Both are high-quality certified natural skin care that also care for your lips.
Certfied natural: lipsticks full of precious ingredients.
Dr. Hauschka Lipsticks leave your lips both beautiful and supple thanks to our formulations that combine mineral pigments and nurturing plant extracts with high-quality waxes and oils. We obtain our argan oil, almond oil, carnauba wax, beeswax, rose petals and rose hips from organic sources whenever possible. And all Dr. Hauschka products are certified natural skin care – lipsticks included.
Prefer a matte lip?
Dr. Hauschka Lipsticks provide intense color with a soft sheen. If you find a matte Lipstick suits your look better, simply dab a little Blush over the finished lips. You can also use a Dr. Hauschka Lip Liner. These lip pencils are not only perfect for defining contours, but can also be applied to the entire lip. The formulation is especially long lasting with a beautiful matte finish.