Lipstick
Greet the world with a kiss.
Applying a little lipstick can completely change the way you greet the day. And at Dr. Hauschka, our lipsticks also take care of the delicate skin on your lips – without compromising on color.
Show more
No results were found for the filter!
Quick View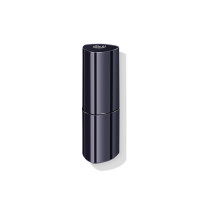 Lipstick
provides intense colorand a soft sheen
nurtures the lips
contains mineral pigments
available in 10 colors
Quick View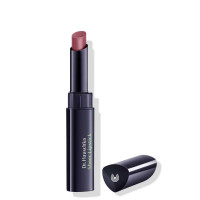 Sheer Lipstick
a light, creamy lipstick
contains shimmering mineral pigments
can be applied without a mirror
available in six colors
Are you more of a red or nude lip kind of person?
Or both? When it comes to lipstick, you can change it up each day. The Dr. Hauschka Lipstick comes in many shades, from pinks and reds to earthy, berry tones and of course, classic nudes. And because our lipsticks use certified natural color pigments, they blend effortlessly with the natural luminosity of your lips. To perfect your lip make-up, you can combine your lipstick with a Lip Liner or our Lip Line Definer to create a look that is truly yours.
Typical natural skin care: lipsticks full of precious ingredients.
Dr. Hauschka lipsticks leave your lips both beautiful and supple thanks to our formulations that combine mineral pigments and nurturing plant extracts with high-quality waxes and oils. We obtain certified organic apricot kernel oil, almond oil, jojoba oil, carnauba wax, rose wax, beeswax, witch hazel, anthyllis and rose petals whenever possible. And all Dr. Hauschka products are certified natural skin care – lipsticks included.
Prefer a matte lip?
Dr. Hauschka lipsticks combine intense color with a soft sheen. If you find a matte lipstick suits your look better, simply dab a little blush over the finished lips. You can also use a Dr. Hauschka Lip Liner instead of a lipstick. Our lip liners are not only perfect for defining contours, but can also be applied to the entire lip. They help your lipstick stay in place and create a beautiful matte finish.
Tips for perfect lip make-up.
Tip no. 1: prepare your lips
First apply some powder or blush to help your lipstick stay on longer.
Tip no. 2: go for a subtle look
For an understated finish, gently apply the lipstick to the lips with your finger. For lipsticks in darker shades, you can apply our Lip Care Stick or Lip Balm beforehand to give your favorite lipstick a lighter finish.
Tip no. 3: add shine
For shimmering, rich color and extra TLC, complete your look by applying Dr. Hauschka Lip Balm.
Tip no. 4: be you
Dr. Hauschka lip products come in a wide range of colors, which can be combined and even blended together. So why not create your very own shade?