Contouring
Playing with light and shadow.
What do you love about your face? Your narrow nose, expressive forehead, soft jawline? Every face has its own particular assets. The goal of contouring is to emphasize what makes you beautiful.
Show more
No results were found for the filter!
Quick View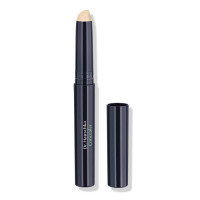 Concealer
covers and conceals
precise application
ideal for minor corrections
in 2 natural skin tones
Quick View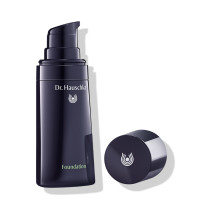 Foundation
provides light to medium coverage
nurtures and protects the skin
contains botanical plant extracts and mineral pigments
in 8 natural skin tones
Quick View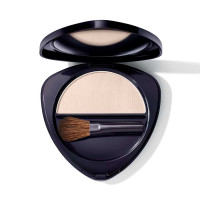 Highlighter
sheer, blendable powder
for a radiant complexion
with light-reflecting pigments
for all skin tones
Contouring = emphasizing your assets.
There's a good reason why contouring is a current trend, one which can also be achieved with certified natural skin care. Contouring brings out your beauty. You just need to see it. You don't need loads of contouring products or even much experience – see our contouring tips for beginners. To play with light and shadow all you need is a suitable Foundation that gently evens out your complexion; a contouring Powder or Blush in your preferred shade; a Highlighter to create shimmering accents; a Light Reflecting Concealer and Bronzing Powder; and last but not least, the willingness to have fun and experiment. You're ready to contour!
Round face? Want to shape your nose? Then you need contouring!
Contouring emphasizes your assets and conceals minor "flaws". Which parts of the face you choose to contour and how is as individual as your face shape. As a general rule, light tones highlight areas of the face, while darker tones make them less prominent. A round face, for example, looks narrower if you apply a darker shade from the outer edges of the forehead, across the temples and down to the chin. Then use the highlighter to accentuate the forehead, bridge of the nose, chin and eyelids. To create a narrower looking nose, simply apply the highlighter to the bridge of the nose. There you have it. You'll soon be contouring like a pro!
Contouring for beginners: three tips.
Contouring is much easier than you might think. Follow these three tips if you haven't quite mastered contouring yet.
Tip 1: use a suitable shade
The shade you apply to the darker parts should only be slightly darker than your skin tone, so your make-up looks natural.
Tip 2: stick to the right order
Don't combine creamy and powdery textures. Allow a liquid foundation to absorb well first, before adding powder or blusher.
Tip 3: don't overdo it
Of course it's okay to conceal minor "flaws", but don't be harsh on yourself and try not to change your entire face shape. That would be a shame.
We hope you enjoy playing around with light and shadow. Happy contouring!