Cleansing Balm
light gel-to-milk cleanser to thoroughly clean, refresh and care for the skin
A versatile wash gel: Dr. Hauschka Cleansing Balm
A wash gel that transforms into a gently cleansing and nourishing milk on damp skin. For use in the morning and evening, either alone in combination with a make-up remover. A cleansing gel that removes impurities, daytime skin care, sunscreen, and even light make-up from your skin. Feel how the gel develops a milky texture and refreshes the skin from the moment of application.


Skin condition / Dr. Hauschka Cleansing Balm
For all skin conditions
Find out more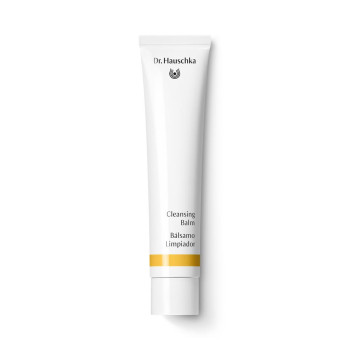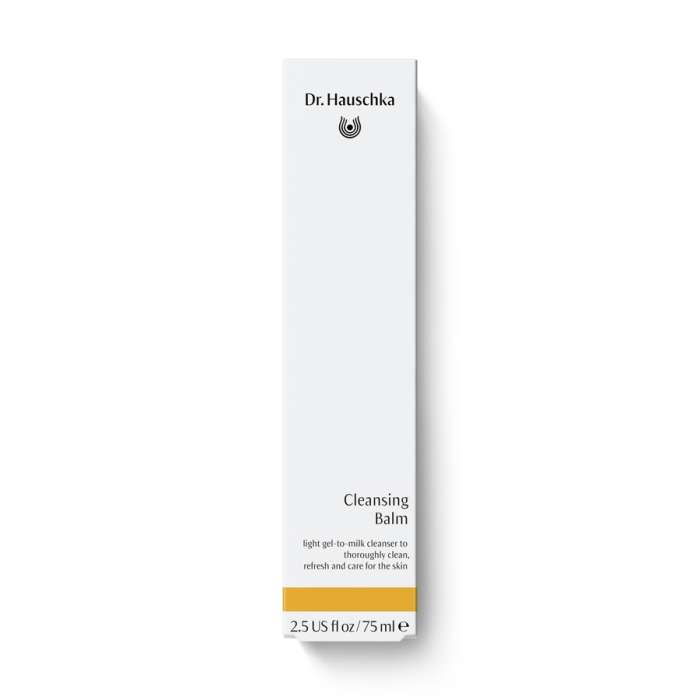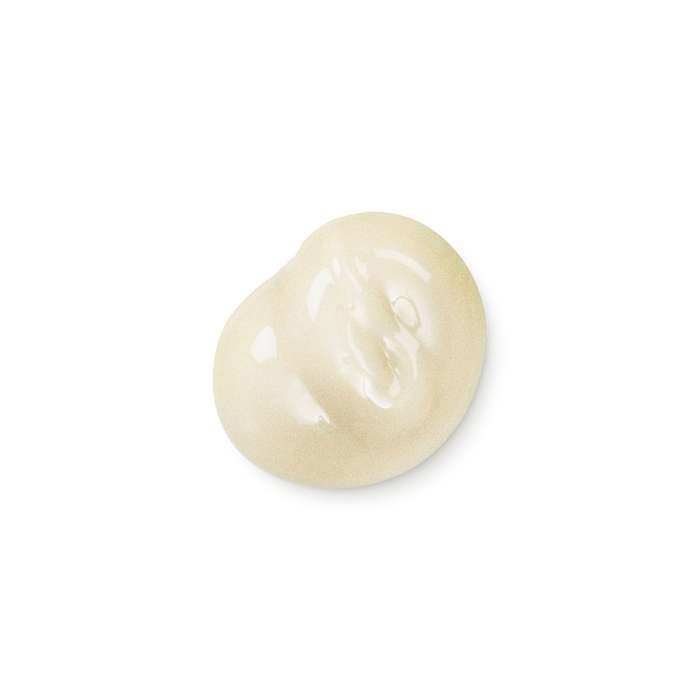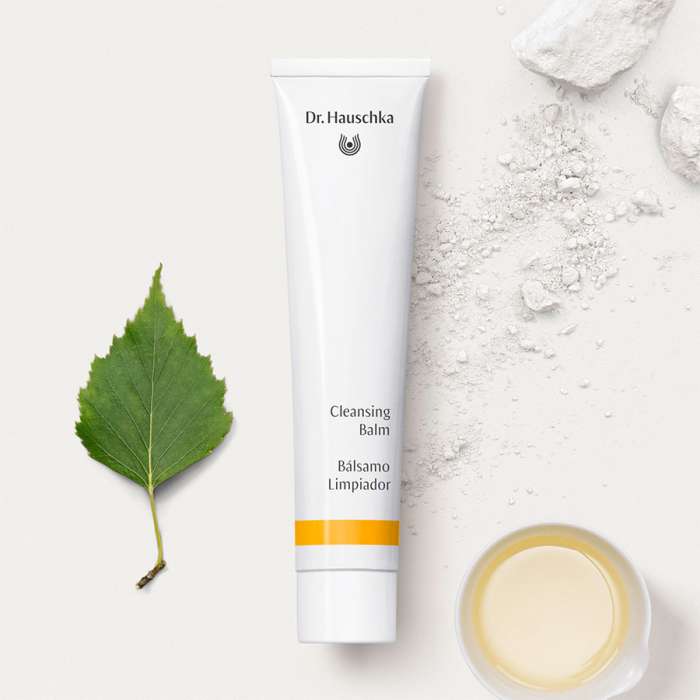 Unfortunately, we can only show you this video if you accept the marketing cookies for this website. For more information, see our Privacy Policy.
Review Consent
Dr. Hauschka Product Consultancy
For questions regarding Dr. Hauschka Skin Care products and their usage
Phone 800.247.9907
9am-noon and 1pm-4:30pm Eastern Standard Time, Monday through Friday.
Purchased:
September 2023
ANOTHER BEAUTIFUL PRODUCT
This Cleansing Balm has the best smell and feel and it doesn't leave your skin dried out after using it. It takes so little to cleanse with that it lasts a really long time so has a good value monetarily also.
Was this review helpful?
2

Vote/s
0

Vote/s
Kind of slimy feel on the skin and my face doesn't feel clean after rinsing it off.
Was this review helpful?
1

Vote/s
0

Vote/s
From:
Dr. Hauschka Team
Purchased:
Aug 14, 2023
Hi Allyson,Thank you for your review. It can take time to become accustomed to a surfactant-free cleanser like Dr. Hauschka Cleansing Balm. Our cleansers do not remove the skin's protective barrier, so do not leave skin with that 'squeaky clean' feel. Our Cleansers effectively lift away dirt, excess sebum and dead skin cells while preserving and bolstering the skin's healthy hydrolipid barrier.If you would like to discuss this further please feel free to call our Customer Care Team at 800-247-9907. Thank you.
Great Cleanser
I purchased this cleanser balm a few weeks ago and LOVE using it. I wash my face with it every night and love love love the smell and how my face feels afterwards. I use the other facial milk cleanser in the A.M. and love that too. Dr Hauschka products are wonderful to use and this cleansing balm is terrific. I don't understand what you wouldn't love about it. It cleans your face and it's not drying- you don't want that dried out skin feeling. I feel Dr Hauschka's products are so so healthy for skin and body!!
Was this review helpful?
3

Vote/s
0

Vote/s
Great cleansing balm
I have been using Soothing Cleansing Milk for over a decade and didn't believe I could find a better product for my dry sensitive and aging skin. Well I'm in love with the Cleansing Balm: it seems to cleanse very well, yet my face feels very comfortable and without any tightness. I use it mornings and evenings; in the morning I use my beloved rose day cream after washing my face . I believe I have also noticed an improvement in tone and texture of my complexion
Was this review helpful?
6

Vote/s
0

Vote/s
A great update in my skin care routine
I've been using DR H for more than 3 years now and I was up to desperate with a late acne problem in my adult years 30's. My friend from Uk recommend me this brand and I started using it a little skeptical but after 2 weeks my sling was already feeling healthier less tight and less oily but with a natural healthy glow. When the ball came to market I thought on giving it a chance and I loved it from the first use, it's texture and smell are awesome, it's definitely heavier than the other cleanser and leave a little feeling of oil in your skin but that's what I love from this product it feel like a deeper cleanse with this finish of protection on your face. I love all Dr. H products that I've tried so far. And now I'm encouraging my husband to add some of this products to his skin care as well and he is loving it. I do really think this is a great product but I don't think it's for everybody.
Was this review helpful?
5

Vote/s
1

Vote/s
Disappointed
I have used & loved Dr Haushka for 40 years. But I do not like this cleansing balm at all & I'm disappointed I spent the money on it. It does not wash off!!? I have tried using it several ways even putting it on dry & wiping it off like a deep oil cleanse. Or wetting my face first. Or lathering in my hands first but no matter what I do it leaves a thick film on my skin like a wax that does not wash off even w soothing cleanser?? I'm confused by this product.
Was this review helpful?
5

Vote/s
0

Vote/s
From:
Dr. Hauschka Team
Purchased:
Jan 30, 2023
Thank you for your review Lea. We are sorry to hear that you are unsatisfied with the Cleansing Balm. Our Customer Care team would be happy to assist you with a return. 800-247-9907.
A small amount of Cleansing Balm, no more than 1/2" in diameter is all that is needed. This is a concentrated product so it's important to follow the instructions to mix the product in wet hands, adding a few more drops of water until a milky consistency is achieved. Then apply to wet skin of the face, including neck and upper chest if desired. Then rinse with warm water. It is not intended to be applied to be applied directly to the face without without following directions for mixing with water.
Smooth and concentrated
I'm enjoying getting to know it! It has a fun texture. This might be a favorite. :)
Was this review helpful?
1

Vote/s
0

Vote/s
Unfortunately it didn't work for me.
I liked the way the Cleansing Balm worked and how my skin felt afterwards but unfortunately after using it the third time my face got all puffy and red. It took a week for the irritation to go away and another week and a half to stop peeling. Have not tried it again. Unfortunately I bought two tubes as I have been using Dr Hauschka for close to 40 yrs and normally love their products.
Was this review helpful?
1

Vote/s
0

Vote/s
From:
Dr. Hauschka Team
Purchased:
Jan 3, 2023
Dear Cynthia, We're so sorry you experienced a reaction to Cleansing Balm. All Dr. Hauschka products are certified natural and tested for low irritancy potential. However, sensitivities or allergies can still sometimes occur. Please contact us at webinquiries@drhauschka.com or call 1-800-247-9907 so we can assist with a return and report your reaction to our manufacturer. Thank you, we look forward to hearing from you.
Skin condition:
Dehydrated combination skin
the very best cleanser for dry skin
I've tried the cleansing milk multiple times over the years and it didn't get my prone to pore clogs t-zone clean enough. I've tried countless cleansers for sensitive dry skin—they either eventually cause dryness or don't clean well. This is the Dr. H cleanser I'd been waiting for. Leaves skin clean, calm, smooth, and not at all dry or tight. I find it works best on dry or only lightly damp skin and massaged in then add water for the last round of massage before rinsing. Rinses clean without the need of a cloth/sponge. It's been only a week or so but my skin feels and looks great. I have mild rosacea t-zone and am mid-50s.
Was this review helpful?
5

Vote/s
0

Vote/s
First time....
First time I bought and used this new product and it is a keeper. Mostly everything from Dr Hauschka is!
Was this review helpful?
2

Vote/s
0

Vote/s
Skin condition:
Mature skin
Smooth and creamy
I really like this new cleansing balm. It is smooth and creamy and feels nice on my face. It's a perfect addition to my cleansing routine.
Was this review helpful?
1

Vote/s
0

Vote/s
Skin condition:
Dehydrated/sensitive skin
Lovely!
I find the Cleansing Balm to be very pleasant! It cleans both eye and face makeup well and gently, and smells quite pretty. My dry and sensitive skin feels very nourished after application. I do use a little more than a hazelnut sized amount and plenty of water to cover my face and neck, but no longer use both Cleansing Milk and Cream for my evening routine.
Congratulations, Dr. Hauschka! This is a fine addition to your wonderful line!!
Was this review helpful?
8

Vote/s
0

Vote/s
Cleansing Balm
At 68, having used the Cleansing Cream for 30 years, I find that after two weeks of using the Cleansing Balm, my skin is so much more radiant. I love it. Great online instructions on how to use it.
Was this review helpful?
19

Vote/s
0

Vote/s
Purchased:
September 2022
Skin condition:
oily, blemished
Not for me
This balm is very thick and greasy and just does not work for me. I have used Dr. H Cleansing Milk for many years, which is light, removes makeup and any residual dirt and oil from the day, leaves skin smooth and clean and ready for toner and moisturizer. The new balm sits on your face (like tire lube) even when you try to use it with water on a damp face and wipe with a damp, warm washcloth.. I do not like the fragrance either. I give this a total thumbs down. In fact would like a refund or replacement for my regular cleansing milk in glass bottle!!!! Dr. H makes excellent products that I have used religiously and regularly for years, but this is a miss.
Was this review helpful?
15

Vote/s
0

Vote/s
Purchased:
September 2022
Feels great on my skin.
I have used the different cleansing products that Dr. Haushka offers over the years. So far, this one is my favorite. The generously sized tube comes with a rich paste that turns to a milk on the skin. The scent is subtle, fresh and not at all overwhelming. As someone that has very sensitive and dry skin this works. I am particularly excited to use this in the evening as seasons change. I find that following this with the toner balances the richness of the cleanser out nicely. If you, however, prefer a soapy-clean feeling, this might not be for you.
Was this review helpful?
11

Vote/s
1

Vote/s
Purchased:
September 2022
Not quite
It leaves a film on my face when I try to rinse off.
Was this review helpful?
9

Vote/s
0

Vote/s
Write a product review for Cleansing Balm.