Peaceful Bath Essence Ritual
Guide your mind & body to peace and tranquility all season long
Selfcare ritual: Dr. Hauschka Peaceful Bath Essence Ritual
The distinct formulation of our Lemon Lemongrass Vitalizing Bath Essence, Rose Nurturing Bath Essence, Moor Lavender Calming Bath Essence and Sage Purifying Bath Essence makes for a very special holiday treat. Have an at-home spa moment to soothe tension and ease the mind after a stressful day.
Find out more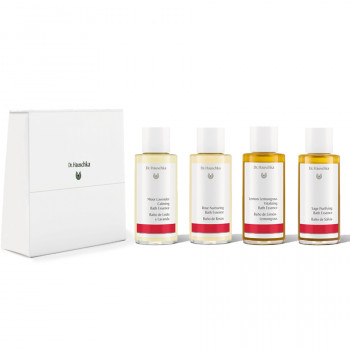 For questions regarding Dr. Hauschka Skin Care products and their usage
Phone 800.247.9907
9am-noon and 1pm-4:30pm Eastern Standard Time, Monday through Friday.