Eyeshadow Blender Brush
eye shadow applicator brush
For even color: Dr. Hauschka Eyeshadow Blender Brush.
Our Eyeshadow Blender Brush is a large, rounded brush created especially for the even blending and application of Eyeshadow. With this brush, you can easily pick up Eyeshadow from the palette and spread it over the entire lid. When using several colors, a lighter color is recommended as a base color. The clean Eyeshadow brush can then be used to gently blend the color transitions and achieve subtle gradations. For sharp contrasts, we recommend using our Eyeshadow brush with a shorter, slanted head: Dr. Hauschka Eye Definer Brush.
Find out more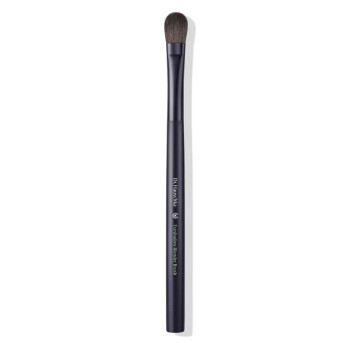 For questions regarding Dr. Hauschka Skin Care products and their usage
Phone 800.247.9907
9am-noon and 1pm-4:30pm Eastern Standard Time, Monday through Friday.