Foundation Brush
stippling makeup brush
Equinox Pricing Reflective in Shopping Cart. Use code: HARVEST25
With its very compact, flat, slanted brush head, this make-up brush is perfect for the even application of liquid
Foundation
and for creating soft transitions around the ears, neck and hairline. Here's how to apply your
Foundation
properly: Put a little
Foundation
on the back of your hand and dab it onto the
Foundation Brush
. Then apply to the face using downwards strokes (see 'Usage').
A tip from our make-up professionals: Holding the Foundation Brush close to the brush head produces more precise application. The further away from the brush head you hold the brush, the softer the result.
Find out more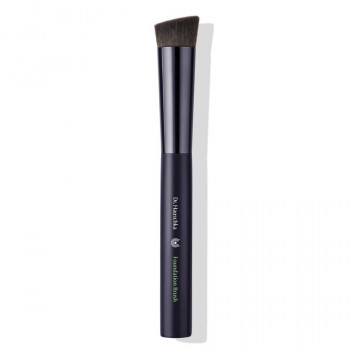 For questions regarding Dr. Hauschka Skin Care products and their usage
Phone 800.247.9907
9am-noon and 1pm-4:30pm Eastern Standard Time, Monday through Friday.