Origins
Desiree Rodriguez Embraces Equity
Desiree Rodriguez creates and shares healthy plant-based versions of traditional Latin dishes on her blog Rican Vegan to inspire more people to make the switch while enjoying flavorful food.
What inspired you to start the Rican Vegan?
After eating a plant-based diet for a while, I loved how great I felt eating nutrient dense food but I still missed eating the Puerto Rican dishes I grew up with. Even though many of these traditional dishes aren't the healthiest, I thought why not take the best of worlds and combine them. I started researching and testing ways I can make these dishes healthier without sacrificing flavor. I replaced the meat with plant-based substitutes and seasoned the dishes with traditional Latin spices. I also used healthier cooking methods like baking instead of frying. These new plant-based versions were not only delicious but even my meat-eating family liked them too. I knew that there were so many people who wanted to eat healthier while still enjoying the traditional Latin flavors they were used to. That's when I came up with the idea to start Rican Vegan and share my Latin inspired recipes with a plant-based twist.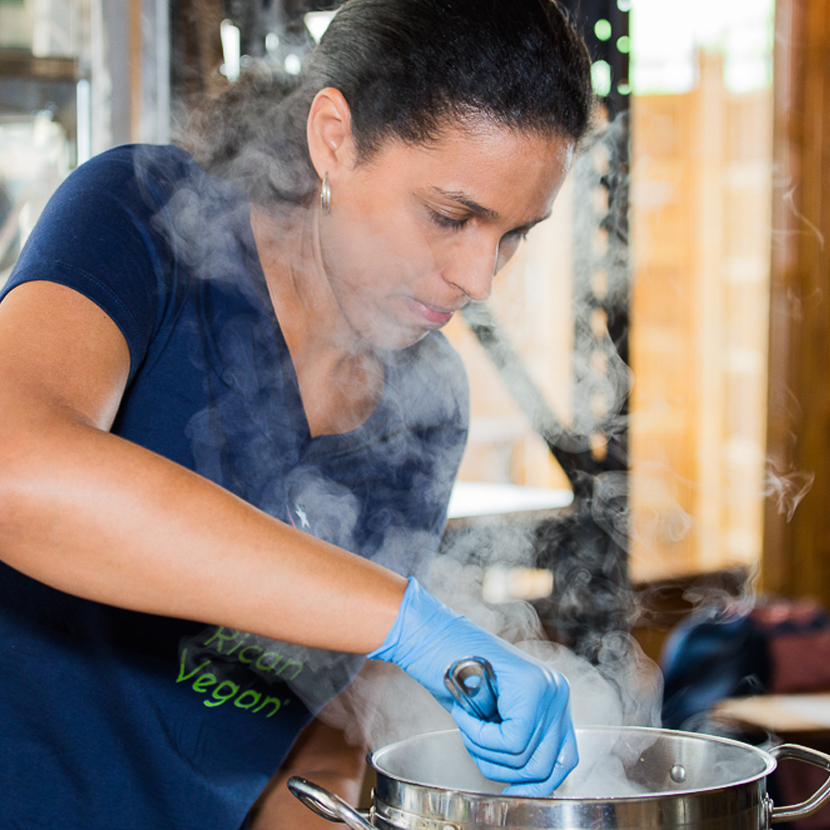 How did switching to a plant-based diet benefit you?
Before switching to a plant-based diet I was breaking out in hives and developing small patches of skin rashes randomly on my arms and legs on a daily basis and didn't know why. I went to my doctor and they couldn't figure out why this was happening to me either. Instead of trying to figure out the root cause of my problems, my doctor's solution was to prescribe me some allergy medication and for me to just deal with it. The medication wasn't a cure for either of my symptoms, only a temporary solution to suppressed them. I didn't want to spend the rest of my life taking medication.
I decided to try eating a plant-based diet for a short period of time just to see if it made a difference. At the time, I had just watched some documentaries on Netflix that made pressing pause on meat sound like a good idea. So, I decided to give it a try. After eating plant-based diet for six weeks, my hives and skin rashes appearing less and less and eventually stopped. I was able to stop taking my allergy medicine as well. I also felt energized and began losing weight. When I figured out that it was my diet causing these symptoms and I knew I couldn't go back to my old ways of eating. That's when I decided that I was going to eat a plant-based diet for the rest of my life.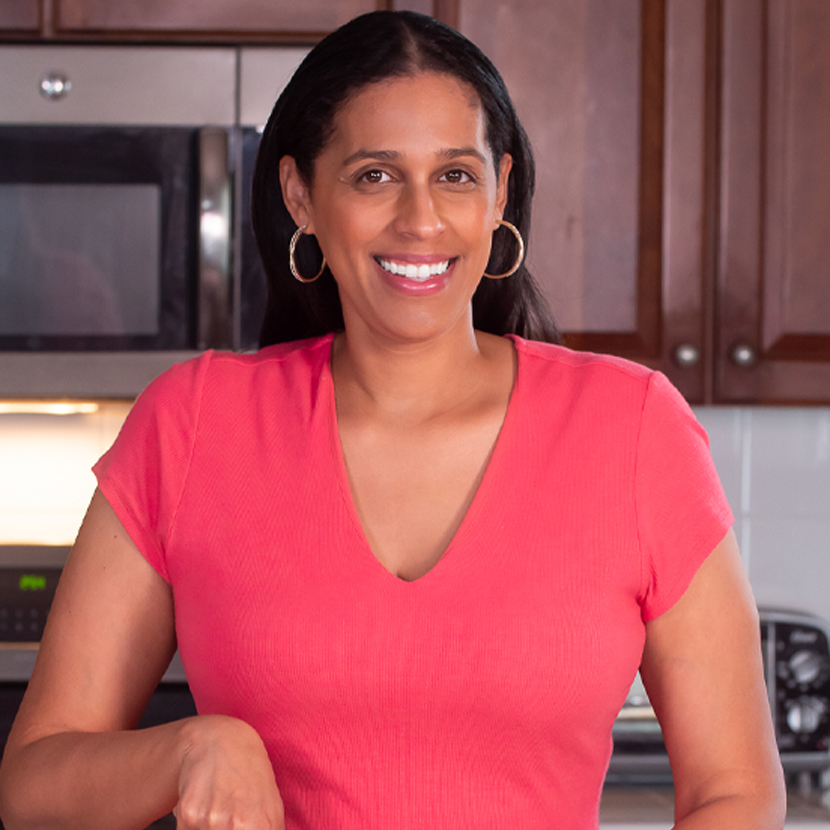 What advice would you give to someone who wants to switch to a plant-based diet?
My advice for anyone who wants to switch to a plant-based diet is to research where the ingredients you're eating come from and how they are made. You wouldn't believe how many products have animal by-products hidden in them. Also, take your time with making the switch because it can be overwhelming especially in the beginning when you're trying to figure out which foods you can or cannot eat. I recommend eliminating animal products from your diet little by little until you get more comfortable and find plant-based substitutes you like. A plant-based diet may seem restrictive, especially if you are used to eating meat and dairy, but it's actually the opposite. It opens you up to a new world of fruits and vegetables that you might not have known existed. Be patient with the transition and don't give up.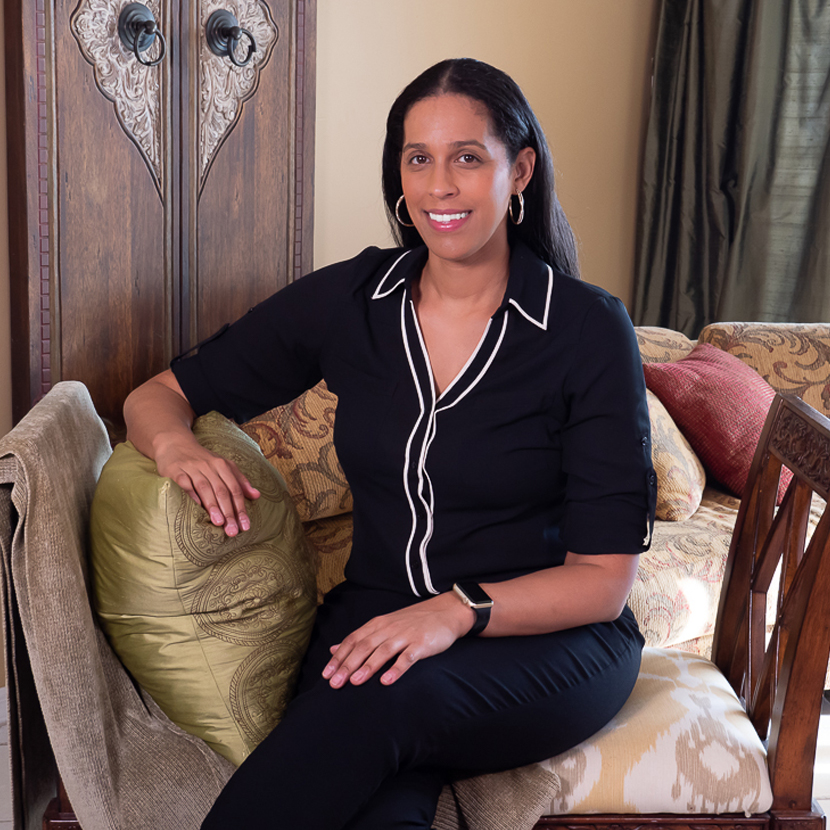 Tell us about a woman in your life that has positively impacted you and your journey finding the Rican Vegan.
A woman who has positively impacted me is my mother. She is supportive of my health journey and even helps me with recipe ideas. She loves to cook as well and is always sending me plant-based recipes she finds on the internet. When I'm testing out new recipes, she is my taste tester and gives me feedback on ways to make the recipe even better. Through Rican Vegan I've been able to teach her more about plant-based cooking and she's taught me more about making traditional Puerto Rican dishes.