Body milks
Light yet rich.
Dr. Hauschka body milks combine the lightness of a lotion with the intensive moisturizing care of a cream. They absorb quickly, hydrate your skin and envelop your body in an unmistakable scent.
Show more
No results were found for the filter!
Quick View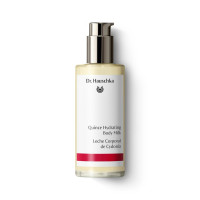 Quince Hydrating Body Milk
preserves moisture
supports the skin
promotes balance
absorbs quickly
Quick View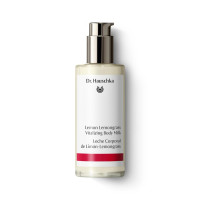 Lemon Lemongrass Vitalizing Body Milk
firms and refreshes
preserves moisture
provides intensive nourishment
activates tired skin
Body milks: moisture-rich skin care.
At Dr. Hauschka, you can choose between body milks, body creams, and body oils. What's the difference? Aside from the individual character of each product, they all have a different make-up of water, oils and other nurturing ingredients. Body milks have a little bit of everything: they are light, but richer than a regular lotion. As their creamy texture suggests, our body milks contain a high proportion of valuable oils without reaching the intensity of our body oils. Basically, a body milk is the ideal hybrid between a lotion and an oil – providing moisture-rich, intensive care for every day. Explore all Dr. Hauschka body moisturizers.
Why men love our body milks.
The uncomplicated "little-bit-of-everything" character of our body milks makes them very popular – especially with men. They quickly hydrate the skin and also help it to retain moisture. This makes our body milks perfect for use after exercise or the sauna as a little hydrating pick-me-up for the skin.
The stars of Dr. Hauschka body milks.
Each Dr. Hauschka body milk contains precious oils and plant extracts. While our body oils often feature olive and jojoba, when choosing nurturing plants for our body milks, we opted for blackthorn and sage – as well as a unique quince seed extract with its natural talent for all things moisture-related. Each product also has a subtly fresh or vibrant citrusy scent, which appeals to women and men alike. Quince Hydrating Body Milk or Bergamot Lemongrass Vitalizing Body Milk? Which is your favorite?