What drives your decisions – gut feeling or logic?
Which make-up products you could not live without?
What is your skin craving right now?
Fall in love again every morning with Dr. Hauschka Revitalizing Day Lotion.
Revitalize tired-looking skin and enjoy a radiant complexion with Revitalizing Day Lotion: The silky-smooth texture provides the skin with much-needed hydration and protects the skin all day long. Valuable plant extracts of apricot, carrot and St. John's wort enliven pale, dull skin for a supple and fresh complexion.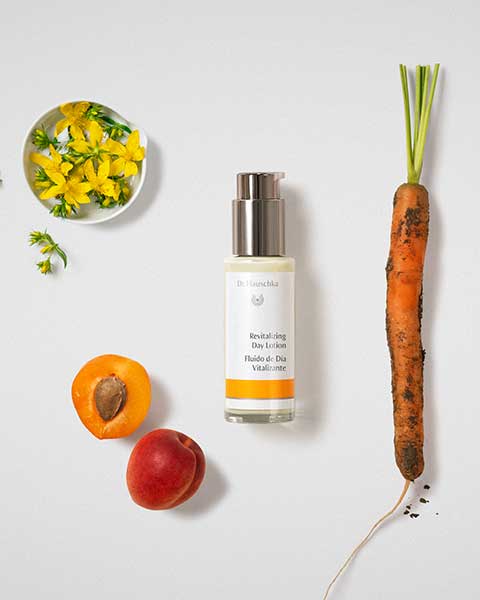 Beauty tip: Treat yourself to a time-out: Firming mask nurtures your skin with extra moisture. Complete you morning ritual with rosy cheeks thanks to.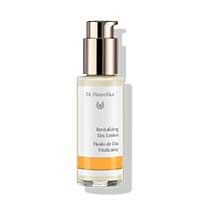 Revitalizing Day Lotion
helps revives pale, dehydrated skin
Bring calm and peace to sensitive skin with Dr. Hauschka Soothing Day Lotion.
Soothe your sensitive skin prone to redness with Soothing Day Lotion. The silky-smooth texture supports the skin's natural process of oil and moisture production and protects the skin all day long. Valuable extracts of rose, borage and lady's mantle help fortify the skin and foster an even complexion.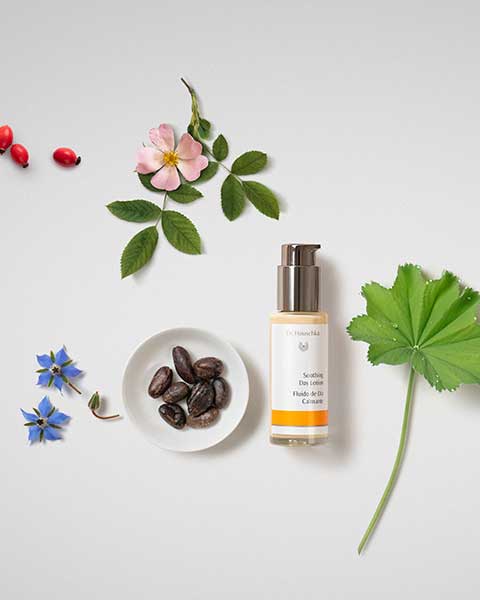 Beauty tip: Are you wondering how to handle redness? Our Foundation offers a quick everyday solution. You can also treat your skin to a soothing 28-day ampule treatment: our Sensitive Care Conditioner helps reduce the appearance of redness over time.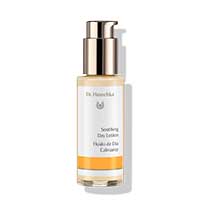 Soothing Day Lotion
helps support skin prone to redness and enlarged capillaries
A clear vision of pure happiness with Dr. Hauschka Balancing Day Lotion.
Restore balance to oily combination skin with the help of Balancing Day Lotion. The silky-smooth texture reduces the appearance of oily areas and blemishes and offers long-lasting hydration. Valuable extracts of anthyllis, horsetail and nasturtium give the skin a clearer and more balanced looking complexion.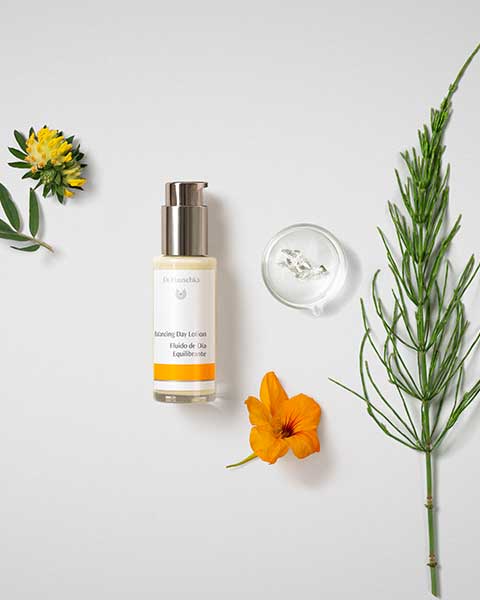 Beauty tip: Do you want to refine your skin? Our Clarifying Steam Bath in combination with the Clarifying Clay Mask makes for an ideal deep cleansing routine. Do you want an even-lookingcomplexion with reduced shine every day? You can rely on our Colour Correcting Powder.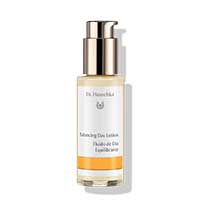 Balancing Day Lotion
helps balance oily skin, reduces the appearance of blemishes
Natural. Flower Power. Since 1967
The flower power of Nature quite literally inspires the essence of everything we do from Day One.
For us, this power represents freedom, joie de vivre, community, new beginnings, strength, and caring for each other and for the natural world. It also stands for our collective admiration for nature – and for whom this love is far more than just a hashtag.
Our New Day Lotions: Empowered by flowers to revitalize, soothe and balance.
The incredible power of plants found in our new day lotions delivers exceptional skin nurturing benefits and a weightless finish. Anthyllis, rose and other certified organic ingredients unfold to envelop skin with balancing, revitalizing and soothing care in these fast-absorbing moisturizers.
Experience nurturing protection and fresh velvety skin.
Find your flower powered lotion.
Discover which of our lotions is best suited for your skin's condition.
Like wildflowers allow yourself to grow.
Interested in learning more about the power of flowers? Discover exciting articles in the latest issue of our magazine:
A free spirit.
Follow your nose.
Grassroots movement.
Lotions with flower power
Celebration of nature, powered by flowers.