Spruce Warming Bath Essence
Spruce Warming Bath Essence, comforts and invigorates
Take in the forest: Dr. Hauschka Spruce Warming Bath Essence.
Our Spruce Warming Bath Essence combines several nourishing essential oils in one formulation for the colder months. Warm your body from the inside out, breathe deeply, find inner peace and recharge your batteries. This bath essence is suitable for young and old alike (aged three and above) and is perfect for times of stress and seasonal illness.


Find out more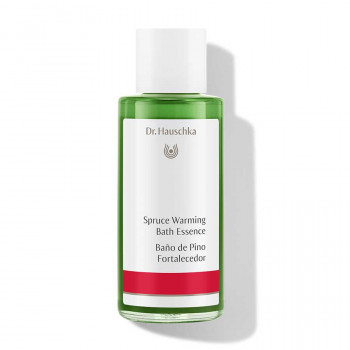 For a
limited
time only
For questions regarding Dr. Hauschka Skin Care products and their usage
Phone 800.247.9907
9am-noon and 1pm-4:30pm Eastern Standard Time, Monday through Friday.